2018 MERCER LAKE SPRINTS/ISA CHAMPIONSHIPS
April 21 & 22, 2018
April 16, 2016 Results available here
April 17, 2016 Results available here
Thank you to all of the athletes, coaches and  VOLUNTEERS who made the 2017 Mercer Lake Sprints a success!
Novice races are 1500 meters with a floating start on Saturday, April 21
All other races are 2000 meters
Varsity and JV races will have heats on Saturday and finals on Sunday
We will again have the Sweep Sprints Championship event on Sunday at the end of the regular schedule. It will  be open to the teams whose crews display the top performance in the Men's and Women's Varsity 8+ and Varsity 4+ events.  Selected teams will be required to race a Men's 8+, Women's 8+, Men's 4+ and Women's 4+ in a 500 meter sprint relay.  Each boat will race 500 meters with the next boat starting only after the first boat has crossed the finish/start line.  The order of boats will be an individual team decision.  Click here for more information.
Registration: 2:00-6:00pm Friday and 6:30am on Saturday and Sunday in the garage bay of the Marina boathouse (water level next to the Snack Bar). All athletes must have completed waivers on file to compete!
Coaches/Coxswain meetings: 7:00 am Saturday and 6:45 am Sunday outside the garage bay of the Marina boathouse (water level next to the Snack Bar).
*MERCER COUNTY PARK HAS ADOPTED A NO DRONE OR RADIO CONTROLLED AIRCRAFT POLICY.  NO DRONES OR RADIO CONTROLLED AIRCRAFT WILL BE ALLOWED AT ANY REGATTA HELD ON MERCER LAKE.
Princeton National Rowing Association (PNRA) and the ISA are proud to host the 2018 Mercer Lake Sprints. This event combines the highly successful Mercer Lake Sprints and the ISA Sculling Championships. This MLS/ ISA Regatta is open to all high schools and junior rowing clubs.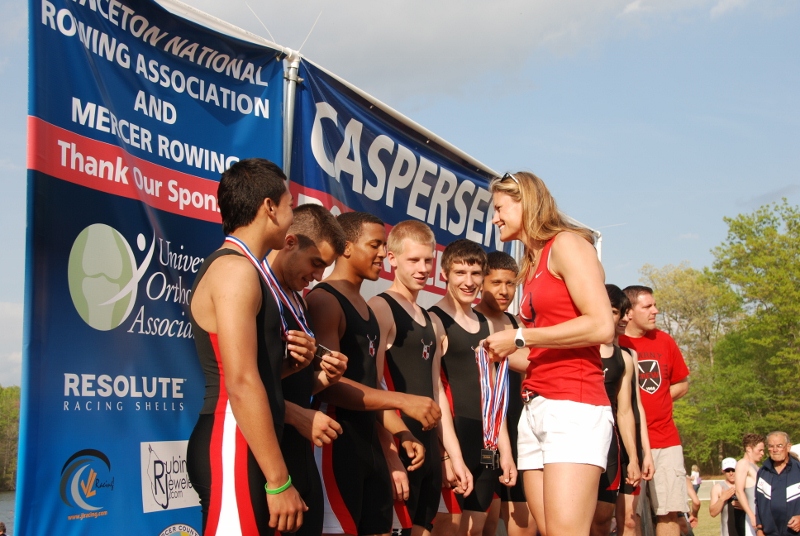 Regatta Information
Date:
 April 21 & April 22, 2018
Location :
Richard Coffee Mercer County Park (West Windsor, NJ) 1638 Old Trenton Road, West Windsor, NJ 08550
Events:
Junior Sweep and Sculling
Registration:
RegattaCentral  (will open March 3, 2018 at 7:00 am and close April 13, 2018 at midnight)
Start Time:
Saturday 8:30 am and Sunday 8:00 am
Schedule:
TBD
Practice:

Registration:

Friday, April 20: 3:00pm-6:00pm

Friday, April 20: 2:00pm-6:00pm, Saturday & Sunday 6:30am

Weigh-ins:
coach's/athlete's honor
Sweep Events: 
Varsity Eight, 2nd Varsity Eight, 3rd Varsity Eight, 4th Varsity Eight
First Novice Eight, 2nd Novice Eight, 3rd Novice Eight
Lightweight Varsity Eight (Boys: 150 lb. max, Girls: 130 lb. max)
Varsity Four (w/cox), 2nd Varsity Four, 3rd Varsity Four
Lightweight Varsity Four (w/cox)
Varsity Four (w/out cox)
Varsity Pair
ISA Sculling Events:
Varsity Single
Varsity Double, 2nd Varsity Double
Varsity Lwt Double
Varsity Quad, 2nd Varsity Quad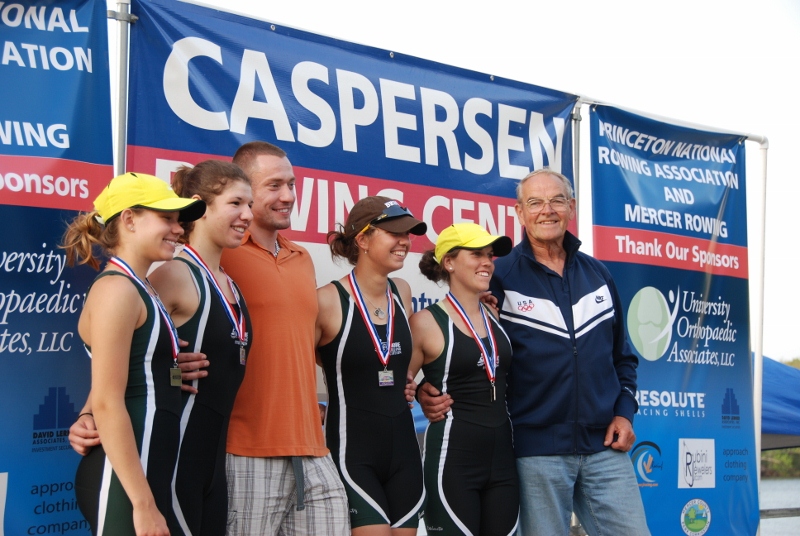 Entry Fees
Eights:
$135.00
Fours:
$110.00
Quads:
$110.00
Doubles/Pairs:
$70.00
Singles:
$50.00
Regatta Information Links:
Registration (read registration rules carefully)
Rules and Entry Limits
Team Tent Reservations, Food Trailers and Team Tent Supplies
Vendor Information 
Venue Details
Parking:

Parking for trailers, buses and vans will open Friday, April 20 at 12:00pm.
Team vans and coaches park in the West Picnic Area parking lot (direct foot access to trailers).
Buses drop-off athletes in designated lot.
Spectator parking is available near the finish line. Parking is $10 per day.
Parking passes can be ordered on-line

Practice: Course will be open for practice Friday, April 20 from 3:00-6:00 pm.
Lake Maps:
Boat Trailers
The venue will open for boat trailers on Friday, April 20 at 12:00pm.

Address: 1638 Old Trenton Road, West Windsor, NJ 08550
Volunteers 
If you are interested in helping with the Mercer Lake Sprints please email Hilary Gehman at hgehman@rowpnra.org or call 609-799-7100 x107.
Contact PNRA with questions: krisgrudt@rowpnra.org.

Results 
Live Twitter Results: @mercersprints
2015 Results
2014 Results
Photos: Row2k.com