2024 MERCER LAKE SPRINTS/ISA CHAMPIONSHIPS
April 20-21, 2024


PNRA has partnered with Traveling Teams to provide hotel reservation services for the 2024 Mercer Lake Sprints. Traveling Teams has negotiated some great deals with local hotels.  Please click here to book your hotel.
Registration for the event will open March 2, 2024 at 7:00 am and will close on April 12, 2024 at which time PAYMENT AND LINEUPS ARE DUE.
We will update the Mercer Lake Sprints page here and on RegattaCentral as we have more information. Please feel free to reach out to Hilary Gehman or Kris Grudt with any questions.
*MERCER COUNTY PARK HAS ADOPTED A NO DRONE OR RADIO CONTROLLED AIRCRAFT POLICY.  NO DRONES OR RADIO CONTROLLED AIRCRAFT WILL BE ALLOWED AT ANY REGATTA HELD ON MERCER LAKE.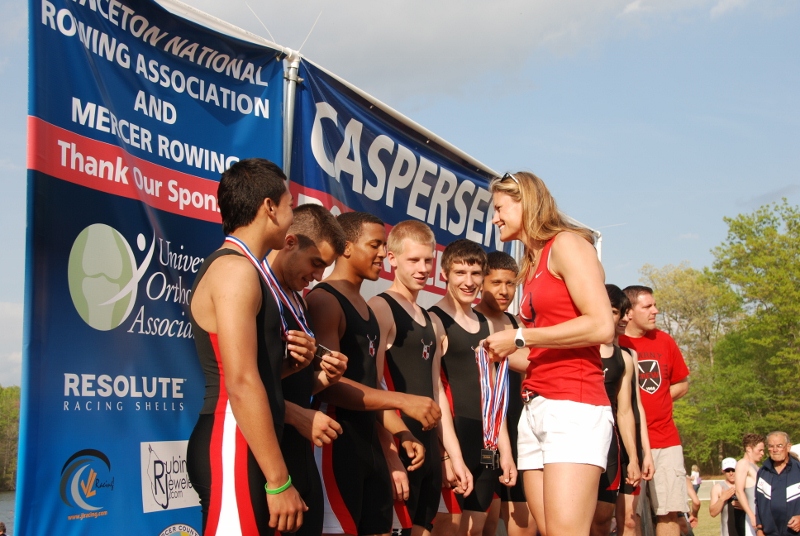 Regatta Information
| | |
| --- | --- |
| Date: |  April 20 & April 21, 2024 |
| Location : | Richard Coffee Mercer County Park (West Windsor, NJ) 1638 Old Trenton Road, West Windsor, NJ 08550 |
| Events: | Junior Sweep and Sculling |
| Registration: | Entries will open Sat, March 2 at 7:00 am and close Fri, April 12, 2024 at midnight |
| C & C Meeting: | Zoom meeting on Thursday, April 18 at 8 pm |
| Start Time: | 8:30 am Saturday, 8:00 am Sunday |
| Schedule: | Mercer Lake Sprints |
| Practice: | Friday, April 19 3:00-6:00 pm |
| Weigh-ins: | coach's/athlete's honor (130 max for lwt girls, 155 max for lwt boys, 110 minimum for girls cox, 120 minimum for boys cox) |
Sweep Events: Varsity 8+, 4+/4-, 2-, U174+, Novice 8 and Novice 4+
Sculling Events: Varsity 1X, 2X, 4X, LWT 2X, U174X and Novice 4X
Entry Fees: TBD
Eights:
Fours/Quads:
Doubles/Pairs:
Singles:
Regatta Information Links:
Venue Details
Parking: $10/day per car (click link below to purchase pre-paid parking passes)
Practice: Friday, April 19 3-6 pm
 Team Tents, Team Food Trailers & Parents Dropping off Food Tent Supplies
Teams that would like a tent in the spectator area must register for a spot on RegattaCentral. Each tent spot is a 10'x20′ space and teams may register for up to two spots.
Each team that registers for tent space will receive a marked off spot for their team tent in the spectator area and will be labeled with the team name.
Each team with a tent space reservation will be allowed to park a chuck wagon in the designated parking area. Vehicles are not allowed to drive directly to their tent spot. The designated chuck wagon parking area is the closest you may drive to your tent spot.
Parents will be able to drive their cars to the chuck wagon parking area on Friday after 12pm only. The finish area is closed to cars during race days.
Teams/parents will be allowed to set up tents on Friday after noon.
PNRA volunteers will assist parents dropping off food with golf carts. Parents bringing food to the event on race days will need to park in the spectator parking lot and utilize golf carts for transporting items to the tents. Parents are encouraged to bring wagons and hand trucks in order to avoid waiting for a golf cart.
Aggressive or abusive food tent parents and spectators will lead to the team's exclusion from the regatta without refund. This will be strictly enforced!
Boat Trailers
The venue will open for boat trailers on Friday, April 19 at noon

Address: 334 S Post Rd, West Windsor, NJ 08550  
Volunteers 
Interested in volunteering at the event? Click HERE to see available jobs/shifts. Please contact Hilary Gehman at hgehman@rowpnra.org or call 609-527-9108 with questions.
Contact PNRA with questions: krisgrudt@rowpnra.org.

Results 
Live Twitter Results: @mercersprints
Past Results
2023
2022
2021
2020
2019 (all races were 1000m due to windy conditions)
2018
2017
2016 
2015 
2014 
Photos: Row2k.com