2021 MERCER LAKE SPRINTS/ISA CHAMPIONSHIPS
April 17-18, 2021
Updated 4/6/21
The 2021 Mercer Lake Sprints COVID Protection Plan is available.  Please note that while we are able to provide racing opportunities for the Junior Rowers, local authorities require that a condition of holding the event is that there are NO SPECTATORS.
Updated 3/26/21
We are still planning to hold the Mercer Sprints on April 17-18. We have a meeting with the Township on Tuesday, March 30 to discuss the COVID protocol and mitigation plan and an update will be posted then.
Updated 3/18/21
We are planning to hold the Mercer Lake Sprints this year on April 17-18. Effective March 19, 2021 interstate youth competition is allowed for a maximum of 50 participants (athletes and spectators). We will continue to follow strict protocols including wearing masks on land as well as social distancing. We will have specific race day protocols in place regarding use of launch and return docks, spacing out boat trailers and designating team areas. We strongly recommend a negative COVID test within 72 hours of arrival to the regatta. At this time, we are not planning on collecting this information from participants, however we do reserve the right to ask for documentation of a negative test (similar to the honor system for lightweight weigh-ins).
Registration for the event is open and will close on April 9 at which time PAYMENT AND LINEUPS ARE DUE. We will make a final call on holding the regatta on Friday, March 26.
We will update the Mercer Lake Sprints page on RegattaCentral as we have more information. Please feel free to reach out to Hilary Gehman or Kris Grudt with any questions.
*MERCER COUNTY PARK HAS ADOPTED A NO DRONE OR RADIO CONTROLLED AIRCRAFT POLICY.  NO DRONES OR RADIO CONTROLLED AIRCRAFT WILL BE ALLOWED AT ANY REGATTA HELD ON MERCER LAKE.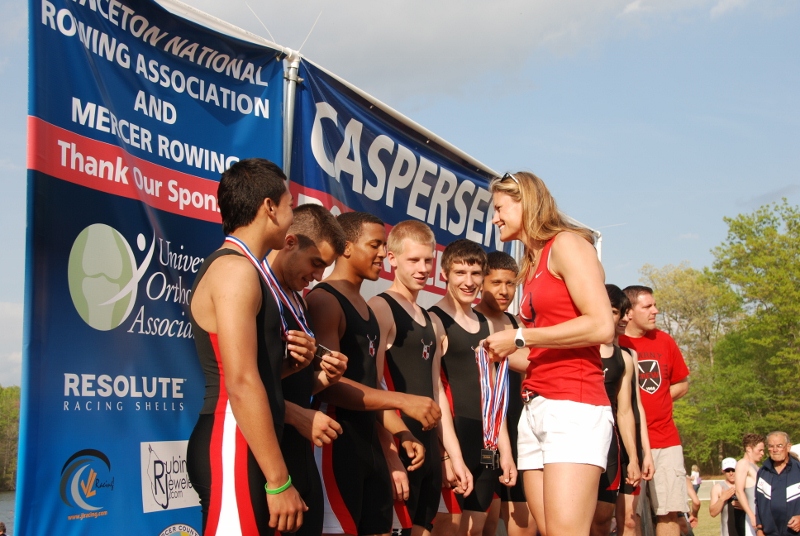 Regatta Information
Date:
 April 17 & April 18, 2021
Location :
Richard Coffee Mercer County Park (West Windsor, NJ) 1638 Old Trenton Road, West Windsor, NJ 08550
Events:
Junior Sweep and Sculling
Registration:
Entries will open Sat, March 13 at 7:00 am and close Fri, April 9, 2021 at midnight
Start Time:
Schedule:
Mercer Lake Sprints Tentative Schedule
Practice:

Registration:

Weigh-ins:
coach's/athlete's honor
Sweep Events: Varsity 8+, 4+/4-, 2- and Novice 8
ISA Sculling Events: Varsity 1X, 2X, 4X, Novice 8 and 4X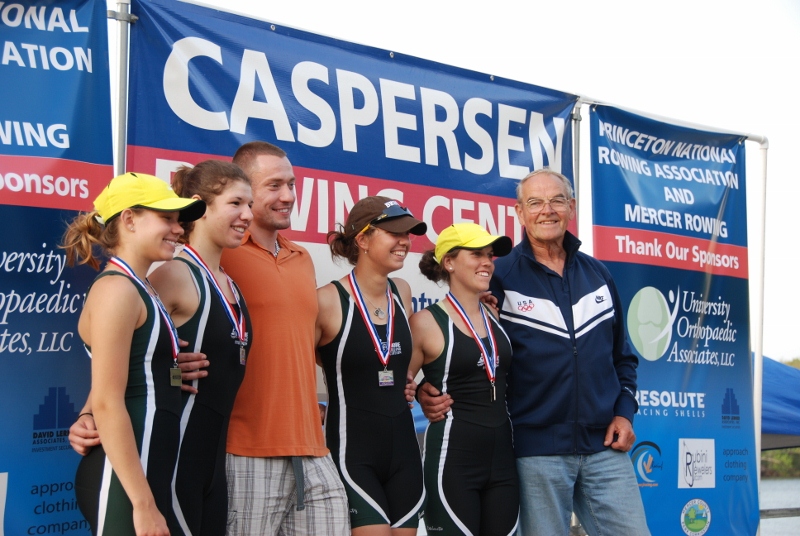 Entry Fees
Eights: $190
Fours/Quads: $140
Doubles/Pairs: $85
Singles: $65
Regatta Information Links:
Venue Details
Parking: TBD
Practice: TBD
Lake Maps:
Boat Trailers
The venue will open for boat trailers on Friday, April 16 at noon

Address: 334 S Post Rd, West Windsor, NJ 08550  
Volunteers 
If you are interested in helping with the Mercer Lake Sprints please email Hilary Gehman at hgehman@rowpnra.org or call 609-527-9108.
Contact PNRA with questions: krisgrudt@rowpnra.org.

Results 
Live Twitter Results: @mercersprints
Past Results
2020
2019 (all races were 1000m due to windy conditions)
2018
2017
2016 
2015 
2014 
Photos: Row2k.com