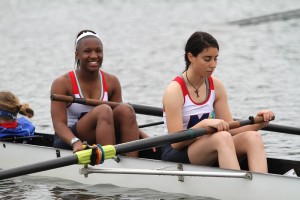 The Princeton National Rowing Association is committed to providing a safe environment where all athletes can participate and thrive in the sport of rowing.  Toward that end, we have established policies and procedures  for governing and reporting inappropriate and unsafe behavior.
PNRA was an early adopter of a Safety Policy designed to protect our athletes from physical, sexual, and emotional abuse, hazing, bullying, and other misconduct.  It is in fact a policy closely modeled on one developed by experts at the United States Olympic Committee (now the U.S. Center for SafeSport).
Link to PNRA's SafeSport Policy.
Link to PNRA's Workplace Anti-Harassment Policy.
For these policies to be most effective, it is particularly important that athletes, parents and employees feel comfortable reporting such inappropriate and unsafe behavior. Ideally, these complaints should be reported immediately to PNRA Executive Director, PNRA's Safeguarding Officer or a member of the PNRA's Board of Directors (contact information below)   We understand that sometimes this is not possible. That is why we have established an anonymous reporting hotline.
The hotline is operated by a third-party vendor, Lighthouse, and is available 24 hour a day, 7 days per week. The identities of callers who choose to use this anonymous reporting hotline will not be disclosed without the caller's express permission. Complaints can be reported by accessing the hotline as follows:
James Stoddard has been appointed to serve as PNRA's Ethics Officer.  The Ethics Officer has the responsibility for receiving complaints from the hotline and arranging any necessary follow up and investigations.
If you have questions about PNRA's SafeSport Policy and Anti-Harassment Policies and procedures, please contact  Kristopher Grudt, Executive Director (krisgrudt@rowpnra.org), or a member of PNRA's Executive Committee:
Ron Chen              rchen@rowpnra.org
Jim Millar              jmillar@rowpnra.org