The Mercer U23 Summer Rowing Program is a summer program for collegiate athletes looking to continue their physical and technical development outside of the college racing season. The program will be oriented primarily towards small boats.
This program is run by the Princeton National Rowing Association at the Caspersen Rowing Center, a United States Olympic Training Site.  This program is not affiliated with USRowing or the US National Teams.
Program Dates:
June 21 – August 13, 2021
Practice Schedule:
5:30 – 7:00 AM Monday through Friday (4 or 5 mornings per week)
Race Schedule: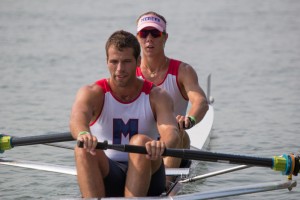 Tentative:
July 2-4: IDR, Philadelphia, PA
July 13-18: Summer Nationals: Cooper River, Camden, NJ
Application Process:
Please email Jamie Hamp if you are interested in a U23 summer program.
Program Fee: $500
Housing/Employment:  Please indicate in your email if you need help to arrange housing, or employment for the summer.  We may have some summer coaching opportunities with our junior and masters programs.