Click here for Absence Reporting Form 
2018 Varsity Fall Rowing Program
Fall2018 Programming Schedule:
Fall Tryouts: August 27- September 7, 2018 (No Practice on Labor day, September, 3rd)
Fall Varsity Start Date: September 10, 2018
Fall Varsity End Date: November 16, 2018
Fall Race Schedule listed below.**
Mandatory Fall Parents Meeting:
Varsity: Saturday, September 15 , 2018, 9:00 am @ Boathouse
2018 Fall Varsity Practice Times:
Monday – Friday 4:00 pm – 6:45 pm
Saturday- OFF
Sunday-  7-9:30 am
SAT, ACT, College Recruitment Visits:
These are the days' athletes may schedule tests and college visits.  Athletes must follow the Absentee Protocol for any additional missed practice days.
SAT & SAT subject test:  November 3, December 1, 2018; March 9, 2019
ACT: December 8, 2018; February 9, 2019
College Visits:  August until the 26th, Sept 8-9, September 15-16, Thanksgiving and Presidents Day weekends.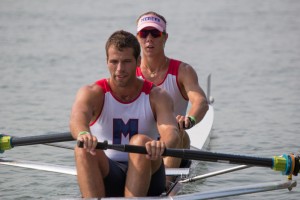 Program Overview:
The Mercer Rowing Varsity Program is our year-round, high-performance racing team for high school-aged athletes. The team focus is on training in preparation for competition at the Youth National Championships, which will take place June 6-9, 2019 in Sarasota, FL.
Due to the success of the Mercer Rowing programs and growing popularity in the sport of rowing, interest in Mercer Junior Rowing has grown steadily in recent years.  Last year almost 200 athletes participated in the program. This attendance has strained the program infrastructure and has made it challenging for the coaching staff to provide a quality experience for all participants.  Early indications for Fall 2018 participation suggest that interest in the program may exceed last year's record participation level.
The PNRA staff and Mercer coaches have spent time this summer considering the optimal size for the Mercer Junior Rowing program.  Based on evaluating numerous constraints (including equipment, workout space, coaching resources and water time) it will be necessary to implement a try-out period for the program starting with the Fall 2018 season. This will enable the program to have a squad size that will balance team size and depth, deliver a solid rowing experience for each athlete, and result in the team performance we all expect from Mercer Junior Rowing.
All athletes interested in the varsity program will be asked to register for a try-out period which will consist of the first two weeks of the season.  During this try-out period, athletes will be evaluated by running, erging, and a general fitness test. After try-outs are held, the coaches will post a list of athletes who will be invited to join the team. Try-outs will be held in August for the fall season and in March/April for the Fall season. An invitation to participate in the fall season will not guarantee an invitation to the Fall season.
The Fall 2018 try-out period will run from August 27- September 7, 2018.   At this time, the try-out period is being implemented for only the varsity teams.  
Payment from varsity rowers for the Fall season will be due after the Fall roster has been posted at the conclusion of the try-out period.
   Fall Varsity Try-outs will be held August 27- September 7, 2018
Selection will be based on the coaches' assessment and judgment of the following criteria:
General fitness – Running, body circuits, core, etc.
Flexibility – Prospective athletes should be flexible enough to perform the stroke correctly and efficiently
Attitude and coachability
Overall rowing ability – Skill in the boat, on the ergometer and on land
Erg fitness and weight-adjusted number – Examples of this might be a 2k, 5k or 6k, 30″, 5x 5′, 2x 20′, 2x5k or 6k
Other articulated criteria related to the athlete's potential competitive performance.
Programming Prerequisite:
The Mercer Varsity Program is open to athletes with at least two seasons (e.g. fall and Fall seasons) of novice rowing experience, or by the head coaches' approval.
All required documents including the medical form, family commitment form, code of conduct, and the parental release form must be handed into the office. Registration fees must be paid by the start of the season.
MJRC Blog & Communication
All of our additional communication for the 2018 Fall season will be posted on our programming blog. You can find the blog by going to our website, www.rowpnra.org, and locating the programs tab at the top. If you hover over the tab a drop down menu will appear, find Mercer Juniors, and another drop down menu will appear for MJRC blog. Please check the blog regularly especially during racing season.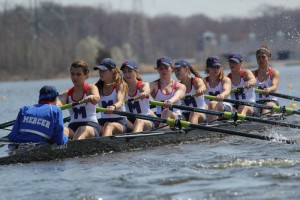 We also use a texting service for urgent communications.  Text PNRA to 313131 to sign up for the service.
Sign Up/Registration:
We use a third party website called RegattaCentral for all of our registrations. If you are having issues with your account please contact RegattaCentral customer support at (614) 360-2922.
Please make sure your account information is up to date, including a current email and emergency contact number. We only utilize this information in the event we need to contact you, and if there's an emergency we need it to be correct.
$40 of the registration fee is a non-refundable processing fee.
Regatta Registration
Regatta fees are paid in addition to standard programming fees and only required for away races. To register for a PNRA event or regatta please find the registration link in left side menu bar of this page.  The link to RegattaCentral will be posted under trip fees. Links will be posted at least 14 days before the event and should be paid by the day of the event. You will also be able to find links for registration on the MJRC blog.
Late Registration Policy: A late fee will be added to any registration that is made 15 days or later after the beginning date of the program or trip.  As of January 1, 2018, the late fee is $15.00/registration. This fee may be subject to future change or modification.
Spring Attendance Policy:

As the program grows and we have more athletes rowing on every team it is more important that our coaches are prepared to run practice. To facilitate this, we are asking that all athletes give at least 24 hours notice of a missed practice. We are also asking all of our coaches to come prepared with the boatings for the day already assembled. If an athlete is boated and missed practice without notifying the coach, the athlete's boat will not go out on the water that day.
In the Absentee Reporting Form link above, you will be directed to our online form for athletes to fill out when they know they will miss a practice. In the event that your absence is within 24 hours please attempt to notify the coach via email, text message, or phone call.
Rowing is a team sport. For optimal team performance, a crew needs to practice together to prepare for competition.  Therefore, being absent from practice is a factor in determining race line-ups.
Regattas are mandatory. If you miss a practice you may not be boated for the next regatta.
Waivers:
All participants are required to complete an online waiver before the first practice.  Waivers need to be updated on a calendar year basis – ALL Athletes need to complete a new waiver in 2018.  PNRA uses the USRowing waiver (one form for both USRowing members and non-members) – Use Club Code: ACY67. If the system can not find your record, it will prompt you to create a new record.
Required Documents:
All documents need to be mailed, faxed, or handed into the PNRA office by the end of the first week of practice (Athletes will not be able to row if documents are not in).
Athlete Code of Conduct (Please update every year)
Swim Test Form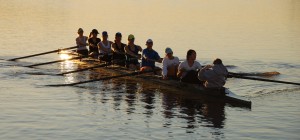 (Note: we only need one swim test on file for each athlete.)
Family Commitment Form (Please update every year)
Medical Form (Please update every year)
Financial Aid:
Rowing is an expensive sport, but we do not want financial considerations to keep athletes from participating. For these situations, we do have a modest amount of financial aid available. To apply please fill out and mail/turn in the form linked below. All information provided will remain confidential.
Fall 2018 Race Schedule
Head of the Housatonic, October 6 –  Shelton, CT.

Head of the Charles, October 20-21- Boston, MA.

Head of the Schuylkill, Sunday, October 28 -Philadelphia,PA

Head of the Halloween, Wednesday, October 31 -Mercer Lake
Mercer Lake Fall Classic, Saturday, November 3rd- Mercer Lake