Program Registration
To Register for any of the Mercer Masters Programs, please visit the Masters Registration page.
No athlete may begin practicing with the team until he or she has registered online and has handed in a completed waiver form, health history questionnaire, and swim test waiver.
Please read about a new Mercer Masters Facilities Fee being implemented in fall 2019.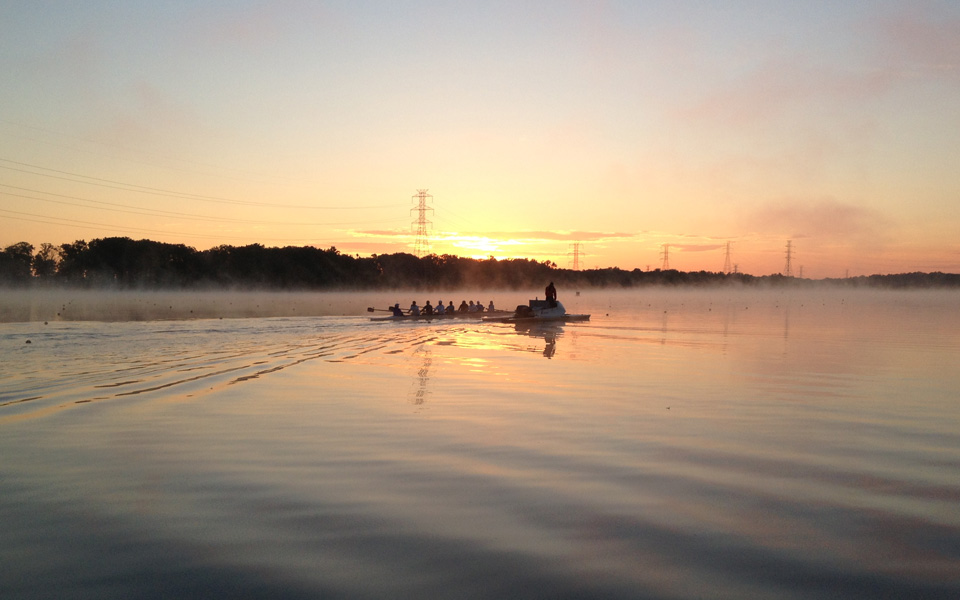 Program Descriptions
Fall 2019 Rowing Programs
Novice/Recreation Program
M/W/F – 5:30 – 7:00 AM
August 26 – November 1, 2019
This three day a week option for masters rowers is a combination of Novice and Intermediate rowers. This option is best for rowers who have completed the Learn to Row Program, the Adult Summer League, or equivalent and gives opportunity to continue developing technical rowing skills and to build fitness. Rowers in this program may include those who would like to ultimately move on to competitive rowing but need continued technical development and fitness training. The program is offered three mornings a week, but you can sign up (we use TeamSnap) for the mornings that work best for you. Come as your schedule allows!
Competitive Rowing Program
Monday thru Friday – 5:30 – 7:00 AM
August 26 – November 1, 2019
Pre-requisites: Completion of Learn to Row or Adult Summer Rowing evening program, minimum of one Novice/Recreation season, one winter training season AND invitation from the competitive coach.
The Competitive Program comprises athletes with a desire to race competitively and who are committed to the training necessary to compete at a high level. Training for these individuals focuses on increasing the technical skills and developing the physical strength, fitness, and stamina necessary to perform well in the competitive arena.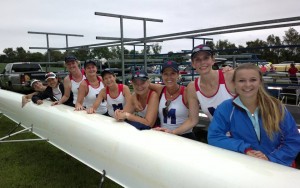 Attendance and fitness are fundamental aspects of the competitive program.  As such, there is a minimum attendance policy where athletes are expected to achieve an [80%] or higher attendance rate for the current season.
Selection for the Competitive Program will be based on a combination of technical ability, fitness (i.e. erg score), potential (i.e. power to weight ratio), coachability (ability to listen and make changes) and sportsmanship, positive attitude and being a "team player".
Participants must be willing to commit to erg tests, additional workouts, land training and weekend training time.
Fall 2019 Racing Schedule
Head of the Housatonic – October 12
Head of the Charles – October 19 and 20
Head of the Schuylkill – October 27
Winter 2019-2020 Training
Pre Winter (captain's practices) – December 2 – December 20, 2010 (M/W/F)
Winter – January 6 – March 6, 2020 (Monday thru Friday)
Pre-requisites: None.
The winter is an invaluable time for rowers to fine-tune general skills and focus on developing a strong physical foundation for future competition or simply enjoy the benefits of general aerobic fitness. For novice athletes, in particular, it affords them with the opportunity to further develop the mechanics and dynamics of their stroke in a stable, flexible training environment.
The winter session provides the experienced athlete the opportunity focus upon specific, individual technical development. Training will feature a strong emphasis on individual skill, long-term physical development, and for Competitive Program participants, preparation for the summer and fall racing seasons.
Participation in Winter Training is considered mandatory for the Masters Competitive Program
The 2020 National Learn to Row Day will be on Saturday, July 25, 2020 at the Caspersen Boathouse
Learn To Row (Summer 2020)
June – August, 2020
Pre-requisites: None, No Experience Necessary
The Learn to Row Program is offered in the summer and is designed for individuals with little or no rowing experience (or have been absent from the sport for an extended period).
Participants will attain a thorough introduction to rowing.  The focus of the program will be to develop a basic understanding of the physical and technical foundation required to confidently and successfully become proficient in the sport.
Upon successful completion of the Learn to Row program, participants will be able to join the Novice Rowing Program.
For More Information…
For more information on any of the Mercer Masters Rowing programs please call Hilary Gehman at 609-799-7100 x107 or email hgehman@rowpnra.org.