Winter 2020-2021
Click here for Absence Reporting Form
Required Forms and Registration Link
There will be groups of no more than 10 people who will train together for the duration of the winter. There will be two training locations:
New Jersey Athletic Club (NJAC): Located at 4152 Quakerbridge Rd at the intersection of Clarksville Rd, near the Quakerbridge Mall. There will be two separate training locations at NJAC – the basketball court, and the indoor track. Each location is big enough to have two separate groups of 10 spaced out from each other. This means that there will be a total of no more than 40 people in 4 groups at NJAC.
NJAC staff will take temperatures upon arrival to the facility and athletes will wear a mask at all times when in the facility. Only when athletes are sitting on the erg, will they be allowed to take their mask off. Coxswains will keep their mask on at all times.
Caspersen Boathouse: one group of no more than 10 people will be using the erg room at the boathouse in each time slot. There will be 5 weight/lifting stations set up for 2 people and barriers will be set up to separate the stations.
Mercer coaches will take temperatures as well as a health assessment before each practice at the boathouse. Masks will be worn at all times while at the boathouse including during the lifting workout.
Schedule: The schedule below separates the Varsity Boys and Girls into two groups (A and B) and the Novices into three groups (A, B and C). There are 20 people in each of these groups and they will be separated further into two groups of no more than 10. When we get all the registrations in, we will put people in the groups of no more than 10 which will stay together throughout the winter training. When the workout is at the boathouse, there will be no more than 10 people. Here is the schedule:
Please note that Varsity athletes will have 4 practices per week (3 at NJAC, 1 at boathouse) and Novice athletes will have 3 practices per week (2 at NJAC, 1 at boathouse).
Registration Fees:
Varsity: $720
Novice: $650
Coxswains: $100
Program Dates: Monday, November 30, 2020 through Saturday, March 13, 2021. If anyone has travelled or seen people outside of their regular bubble over the Thanksgiving break, you will be virtual for the first week and coaches will provide workouts.
Registration Deadline: Wednesday, November 25. We need time to set the groups of 10 before the start of the program.
JV athletes: Boys should have received an email from Coach Aidan indicating that you should register for Varsity. Girls should register for Novice and then we will move people to Varsity based on overall numbers.
Novice Program Overview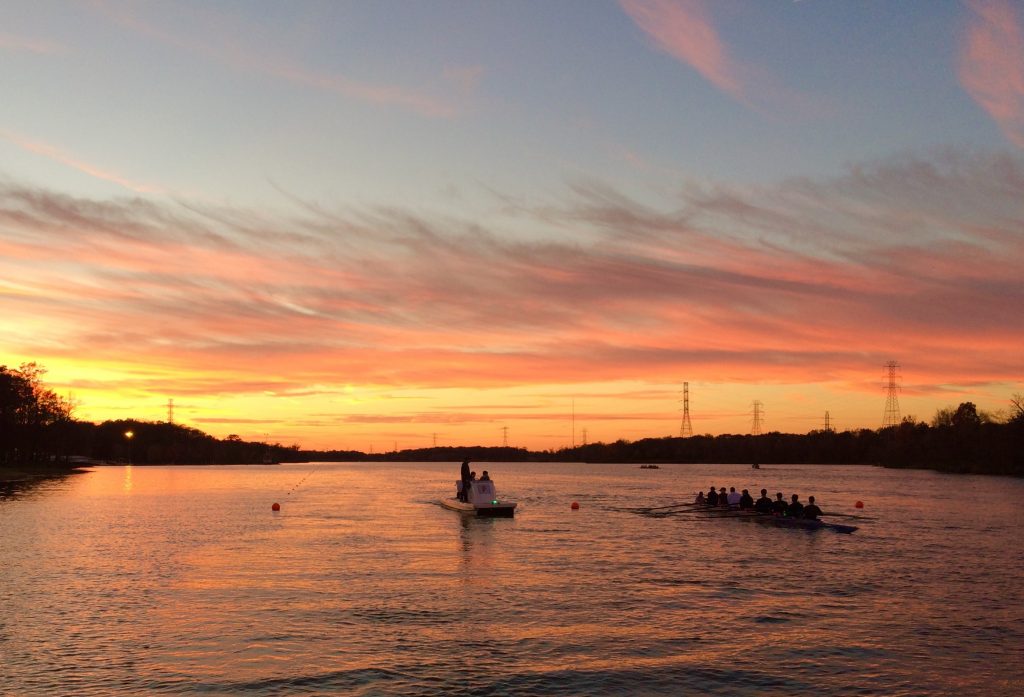 The Mercer Novice Team is our introductory competitive rowing program for athletes from 9-12th grade.  The program is designed to prepare young athletes to successfully train and race on the Mercer Varsity Team.
While our varsity programs are competitive in nature, we strive to create a positive atmosphere for all athletes.  We believe that through a good development process and a supportive team environment, athletes of all abilities who put in the work can be successful in the sport.  This is a beginner level program designed to introduce young athletes to all aspects of rowing.  Practices focus on technique as well as improving fitness.  In addition to spending time in rowing shells, athletes will do a lot of land training (erging, running and calisthenics).
Program Prerequisites:
This program is open to all 9th-12th grade students with one or fewer seasons of prior competitive rowing experience.  Participation in a prior novice season or one of our novice summer camps is recommended but not required.
Sign Up/Registration: 
Registration Link
We use a third party website called RegattaCentral for all of our registrations. If you are having issues with your account please contact RegattaCentral customer support at (614) 360-2922.
Please make sure your account information is up to date, including a current email and emergency contact number. We only utilize this information in the event we need to contact you and in the event of an emergency we need it to be correct! $40 of the registration fee is a non-refundable processing fee.
Late Registration Policy: A $15 late fee will be added to any registration that is not paid within 2 weeks of the start of the season or the date of the event.
Novice Guide: This helpful guide was prepared by the parent of a Mercer Junior rower to help demystify the sport of rowing.
Novice Parents Guide to Rowing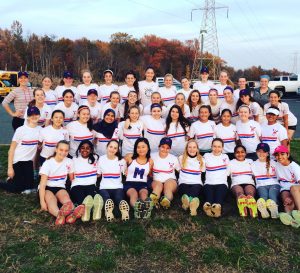 Attendance Policy:
As the program grows and we have more athletes rowing on every team, it is more important that our coaches are prepared to run practice. We are asking all of our coaches to come prepared with the boatings for the day already assembled. To facilitate this, we are asking that all athletes give at least 24 hours notice for a missed practice. . If an athlete is boated and missed practice without notifying the coach, the athlete's boat will not go out on the water that day and the athlete will be on land the following day.
The Absence Reporting Form can be found HERE. You will be directed to our online form for athletes to fill out when they know they will miss a practice. In the event that your absence is within 24 hours please attempt to notify the coach via email, text message, or phone call.
Rowing is a team sport. For optimal team performance, a crew needs to practice together to prepare for competition.  Therefore, being absent from practice is a factor in determining race line-ups. 
Regatta Registration
Regatta fees are paid in addition to standard programming fees, and are only required for away races. A registration link will be posted on the blog at least 7 days prior to the event and should be paid by the day of the event. A $15 late fee will be assessed if payment is not made within 2 weeks of the event.
MJRC Blog & Communication
All of our additional communication will be posted on our blog. Please check the blog regularly, especially during racing season.
PNRA/Mercer Rowing uses a texting service for last minute changes to practice schedule.  Text PNRA to 313131 to sign up for this emergency texting service.