Spring 2022
Click here for Absence Reporting Form
Required Forms and Registration Link (spring registration will be active on February 7, 2022)
COVID-19 Protocols (for a positive test or close contact with COVID positive person)
All practices will take place at the Caspersen Boathouse.
Practice schedule: The Mercer Novice Team will meet 5 days per week (Monday through Friday). Practices will be 4:15-6:15 pm. The only weekend commitments will be on race dates.
Program Dates: Monday, March 14, 2022 through Tuesday, May 17, 2022
Parent Information Meetings (via Zoom*)
Varsity Parents: Tuesday, March 8 at 8 pm
Novice Parents: Tuesday, March 15 at 8 pm
* a zoom link will be sent out via email on Monday, March 14 to all registered participants
Registration Fees:
Varsity: $875 plus $100 facility fee
Novice: $800 plus $100 facility fee
Race Schedule:
Saturday-Sunday, April 23-24: Mercer Lake Sprints, at Mercer Lake
Saturday-Sunday, April 30-May 1: Saratoga Invite (one novice boat each boys/girls) at Saratoga Sprints (overnight trip)
Saturday-Sunday, May 14-15: USRowing Mid-Atlantic Youth Regional Championships, at Mercer Lake
Thursday-Sunday, June 9-12: USRowing Youth National Championships, at Sarasota, FL (invitation only)
Novice Program Overview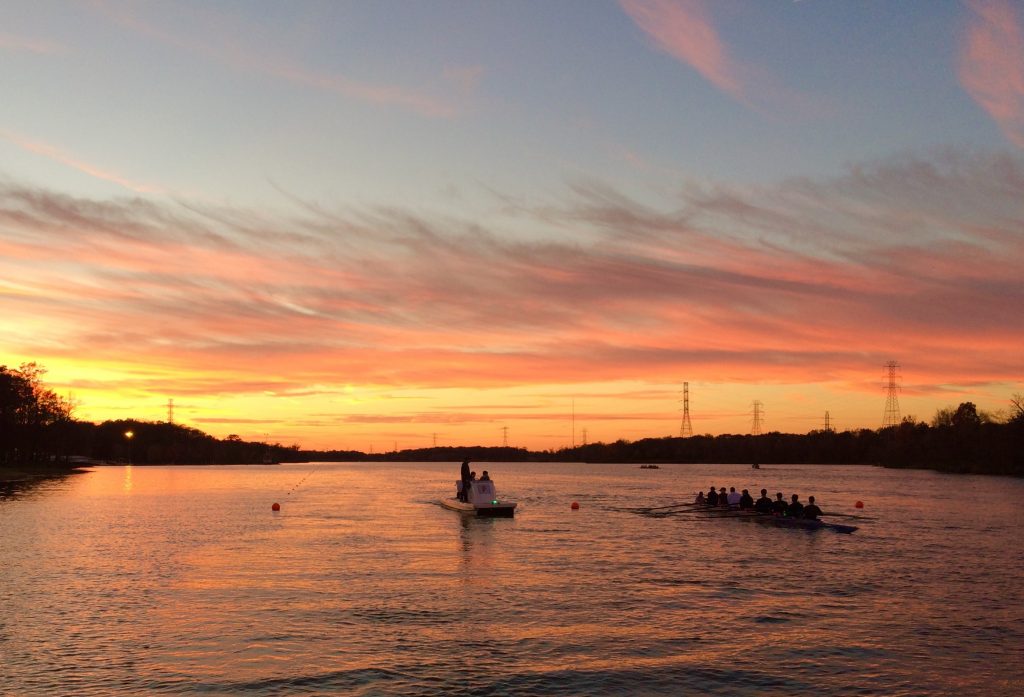 The Mercer Novice Team is our introductory competitive rowing program for athletes from 9-12th grade.  The program is designed to prepare young athletes to successfully train and race on the Mercer Varsity Team.
While our varsity programs are competitive in nature, we strive to create a positive atmosphere for all athletes.  We believe that through a good development process and a supportive team environment, athletes of all abilities who put in the work can be successful in the sport.  This is a beginner level program designed to introduce young athletes to all aspects of rowing.  Practices focus on technique as well as improving fitness.  In addition to spending time in rowing shells, athletes will do a lot of land training (erging, running and calisthenics).
Program Prerequisites:
This program is open to all 9th-12th grade students with one or fewer seasons of prior competitive rowing experience.  Participation in a prior novice season or one of our novice summer camps is recommended but not required.
Sign Up/Registration: 
Registration Link
We use a third party website called RegattaCentral for all of our registrations. If you are having issues with your account please contact RegattaCentral customer support at (614) 360-2922.
Please make sure your account information is up to date, including a current email and emergency contact number. We only utilize this information in the event we need to contact you and in the event of an emergency we need it to be correct! $40 of the registration fee is a non-refundable processing fee.
Late Registration Policy: A $15 late fee will be added to any registration that is not paid within 2 weeks of the start of the season or the date of the event.
Novice Guide: This helpful guide was prepared by the parent of a Mercer Junior rower to help demystify the sport of rowing.
Novice Parents Guide to Rowing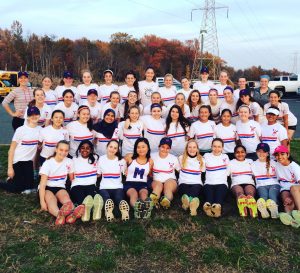 Attendance Policy:
As the program grows and we have more athletes rowing on every team, it is more important that our coaches are prepared to run practice. We are asking all of our coaches to come prepared with the boatings for the day already assembled. To facilitate this, we are asking that all athletes give at least 24 hours notice for a missed practice. If an athlete is boated and missed practice without notifying the coach, the athlete's boat will not go out on the water that day and the athlete will be on land the following day.
The Absence Reporting Form can be found HERE. You will be directed to our online form for athletes to fill out when they know they will miss a practice. In the event that your absence is within 24 hours please attempt to notify the coach via email, text message, or phone call.
Rowing is a team sport. For optimal team performance, a crew needs to practice together to prepare for competition.  Therefore, being absent from practice is a factor in determining race line-ups. 
Regatta Registration
Regatta fees (aka 'Trip Fees') are paid in addition to standard programming fees. A registration link will be posted on the Registration/Forms page on our website at least 7 days prior to the event and should be paid by the day of the event. A $15 late fee will be assessed if payment is not made within 2 weeks of the event.
PNRA/Mercer Rowing uses a texting service for last minute changes to practice schedule.  Text PNRA to 313131 to sign up for this emergency texting service.