Princeton National Rowing Association offers several opportunities for recreational rowing.
Row in the Barge on Mercer Lake
This is a low-key, fun way to get out on the water and enjoy beautiful Mercer Lake in West Windsor. The Barge will enable participants to take rowing strokes at their own pace on a stable platform. An experienced coach will be on the boat at all times. This program is great for active seniors, as well as being an introduction to rowing for anyone who would like to progress to the Learn to Row Program (see below).  Class size is limited to 8 people.
We will offer Barge sessions in the Fall, Spring and Summer. There will be two sessions per week, one hour each, on Tuesday and Thursday from 9:30 to 10:30 am.
*Please note, this program will stay in the barge for all sessions. If you are interested in progressing to a rowing shell, please see the Learn to Row program offerings below.
Click HERE to view and register for Barge Sessions.
Adult Learn to Row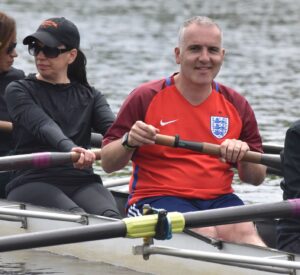 Our Learn to Row programs for adults are conducted during the summer in the evenings, usually on Tuesday, Wednesday and Thursday from 5:45 to 7:15 pm. Learn to Row is a prerequisite for joining the Competitive and/or Recreational Masters Program. Please review the Adult Recreational Sweep Rowing description for more information about rowing opportunities.
Adult Summer Rowing League
Click HERE to learn more about this summer rowing opportunity that focuses on rowing in 8 person boats.
Private Lessons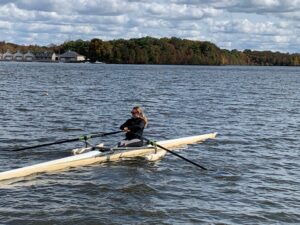 Additionally, PNRA offers private lessons for adult sculling (subject to coach availability). Please fill out the Health History Form and Waiver below and contact Hilary Gehman (hgehman@rowpnra.org) to set up a lesson.
Masters Health Form and Waiver
Cost for lessons:
Single: $75/hour (one person)
Double: $60 per person/hour (two people in the boat)
Quad: $40 per person/hour (four people in the boat)