Matt Carlsen
Varsity Girls Head Coach
Matthew Carlsen joins the Mercer Rowing Program coaching staff after coaching at Saint Edward High School in Lakewood, Ohio.  Coach Carlsen started the rowing program at Saint Edward in 2012. Since then, the program has grown to over 70 athletes and enjoyed increasing levels of success.  In 2015 the Saint Edward Men's Junior 8+ placed 1st at the Scholastic National Championships (SRAAs) and in 2016, the Saint Edward Men's Varsity 8+ placed 3rd at SRAAs.
Coach Carlsen began his rowing career in high school as a coxswain.  He continued his rowing career at Miami University of Ohio where served as team captain for three years.   He graduated in 2012 with a degree in Marketing and Decision Sciences from the Farmer School of Business.
Jamie Hamp
Varsity Boys Head Coach
Jamie was named the Head Varsity Boys Coach in September 2018 after joining the Mercer Coaching Staff in the fall of 2016. He worked first as an assistant with the varsity boys team and later became the Novice Boys Head Coach for the Spring 2018 season, during which the team won the Novice 4+ at Mid-Atlantic Regionals. He has previously coached at West Side Rowing Club, Canisius High School, and Deerfield Academy, in addition to being an ACT/SAT tutor. Jamie began his rowing career at Canisius High School in Buffalo, NY, and then attended Princeton University, where he was a three year member of the Heavyweight men's varsity 8 and team captain his senior year, earning several Eastern Sprints and IRA medals along the way. He also competed at the Under-23 Worlds Championships in 2013 and 2014, earning silver and bronze medals. Jamie majored in History at Princeton and enjoys cooking and baking in his spare time.
Anna Kalfaian
Novice Coordinator and Novice Girls Head Coach
Anna Kalfaian attended Princeton University where she was a member of the rowing team for four years. Anna competed for Princeton at the NCAA championship, won multiple Ivy League medals and place second at the Henley Regatta in the U.K.. Anna began her rowing career at the Blair Academy in Blair, New Jersey where she won a bronze medal in the W4+ at the USRowing Youth National Championship. Prior to taking the position of Novice Coordinator and Head Novice Girls Coach, Anna served as the Assistant Varsity Girls Coach for the Mercer Program. Anna has also worked America's Grow a Row, a non-profit organization dedicated to combating food insecurity.
Aidan comes to PNRA/Mercer from Seattle, Washington where he was most recently the Head Coach of the Western Washington University Men's Crew. Also during his time in Seattle, he coached for Seattle University, Martha's Moms, Sammamish Rowing Association and the Seattle Rowing Center. Aidan has coached all levels of rowing from middle school to masters. He graduated from the University of Minnesota with a major in Recreation, Parks, and Leisure Studies.
Hilary Gehman
PNRA Events Manager and Director of Mercer Programs

Al Kleindienst
Novice Boys Assistant Coach
"Coach K" got his start in rowing at Harvard University where he rowed as a lightweight and was undefeated in 4 years of college competition. He has rowed for various rowing clubs and programs including University of California-Berkeley, Potomac Boat Club, Royal Hong Kong Yacht Club and Cincinnati Rowing Club. Al has competed in numerous national and international regattas including a record setting Lightweight 8+ at the 1972 Head of the Charles Regatta.
Leigh Warner
Assistant Varsity Boys Coach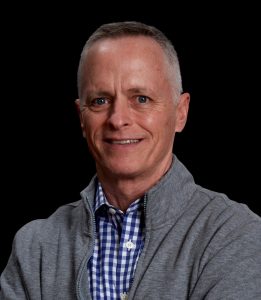 Mike Hurley
Assistant Varsity Boys Coach