Program and Regatta Sponsorship
PNRA is in search of title sponsors for its rowing programs and upcoming regattas on Mercer Lake. There are great opportunities that range from website exposure to boat naming rights!  Our board sponsorship opportunites include:
The Mercer Lake Sprints, a showcase opportunity for our program as well as local businesses.  Last year, the Sprints drew nearly 10,000 competitors and spectators from across our region.  It is a great event for businesses or organizations looking to promote their product or brand to a large number of people in a short period of time.  The Sprints will be held on April 16-17, 2016.  Click here for Mercer Lake Sponsorship Benefits.
The year-round Mercer Rowing Programs through which sponsors receive 365 days of exposure to a dedicated group of local youth and adults with attractive demographics, plus regional exposure at the Mercer Lake Sprints.  Click here for Mercer Rowing Program Sponsorship Benefits.
For more information on corporate sponsorship packages please contact Events Manager Hilary Gehman at hgehman@rowpnra.org.
Donations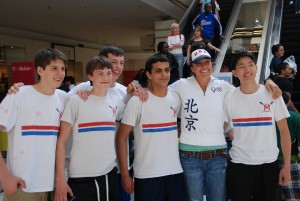 The annual operations of PNRA's programs and the Finn M. W. Caspersen Rowing Center are dependent on annual giving. Please use PNRA's Annual Fund Contribution Form to make a contribution, or use this secure form to make your online credit card donation.
PNRA also accepts gifts of stock.  Making a gift of appreciated stock is a great way to make your gift extend further since you may be able to take credit for the full value of the appreciated stock and minimize taxes on capital gains. If you interested in making a donation of stock, please contact Kristopher Grudt (krisgrudt@rowpnra.org or 609-799-7100 x100).
Planned Giving
Join PNRA's Legacy Society and make a major impact on the financial stability of PNRA and the Finn M. W. Caspersen Rowing Center.  A personalized planned giving program will maximize the benefits and give you the personal financial flexibility that you desire. Please contact the Executive Director Kristopher Grudt, for more information, email krisgrudt@rowpnra.org
Annitto Fund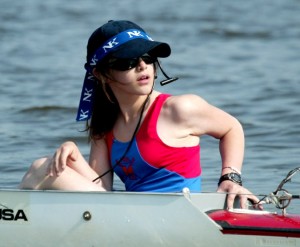 In 2005, PNRA established the Annitto Fund in honor of Rebecca Annitto, an MJRC coxswain who passed away that year.  The goal of the fund is to provide finanical assistance to rowers and families to make rowing accessible to all.
Rebecca "Little Becca" Annitto, a MJRC coxswain, passed away in the fall of 2005 in a tragic automobile accident.  Although she was tiny in stature, Rebecca had a huge heart and loved to help people in need.  Not only was she a talented coxswain, but she also found time to start S.O.S., a Princeton based organization that connects students to organizations who are looking for help with service projects. This fund was dedicated in her memory for continuing her ambition of helping others have access to rowing.
For more information on the Annitto Fund please contact PNRA's Executive Director Kris Grudt at 609-799-7100 x100 or krisgrudt@rowpnra.org.
Mark A. Tratenberg Memorial Fund
Donations to the Mark A. Tratenberg Memorial Fund will be used towards the purchase of rowing equipment for the Mercer Junior Rowing Team.  In the spring of 2014, Mark A. Tratenberg gave a foundation gift towards the purchase of a new eight person boat for the MJRC girls team.  Initial donations will be used to complete payment on this boat. Any additional donations will be restricted to the purchase of new equipment for the Mercer Junior Rowing Program.
Thank you