For Immediate Release
West Windsor, NJ
September 5, 2015
The Princeton National Rowing Association ("PNRA") is pleased to announce the addition of Steve Baranoski and Maddie Alden to the Mercer Rowing Program Coaching Staff.  Mr. Baranoski joins the program as the Varsity Girls Head Coach and Masters Coach.  Ms. Alden joins the staff as the assistant rowing coach.  Additionally, Justin Ochal will take over the role of Rowing Programs Manager filling the position vacated by Ted Sobolewski's departure to Northeastern University.  Mr. Ochal will continue to be the Varsity Boy's Coach.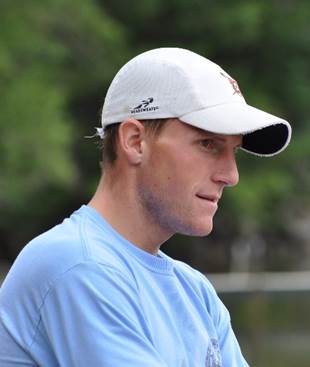 Steve Baranoski joins the Mercer Rowing Program coaching staff after coaching at Old Lyme High School and the Blood Street Sculls Rowing Program where he was the Head Coach and Director of Rowing.  While at Old Lyme/Blood Street, Coach Baranoski's junior boys 4+ finished in second place at both the 2014 Head of the Charles Regatta and the USRowing Youth National Championships in Sarasota, FL.
Coach Baranoski coached both the Men's and the Women's teams at Wesleyan University where he was also in charge of recruiting.  At Wesleyan, he worked both in the athletic department and as a graduate teaching assistant.  Steve has also coached at the Northeast Rowing Center, Craftsbury and the Hartford's RiverFront Program.
Coach Baranoski began his rowing career in high school and continued it at Marietta College.  He continues to compete as a Master's rower.
Maddie Alden began her rowing career as a coxswain with the Mercer Junior Rowing Program where she coxed the women's varsity eight with coxswain.  She is a graduate of Princeton High School.  After her career as a junior rower with the Mercer Junior Rowing Program, Ms. Alden continued her rowing career at the University of California Los Angeles where she coxed the UCLA crew for 4 years.
PNRA is pleased to welcome our new coaches to the PNRA Mercer Rowing family.
About the Princeton National Rowing Association
The Princeton National Rowing Association, a 501(c)3 organization, operates the Finn M.W. Caspersen Rowing Center located on the shores of Mercer Lake, Mercer County Park in West Windsor, New Jersey.  The Princeton National Rowing Association is dedicated to operating a world-class training site for our nation's elite athletes, providing opportunities for area youth to excel in the sport of rowing and to expand rowing in the area through community-based programs.  PNRA runs the Mercer Junior Rowing Program which provides rowing opportunities for youth from over 30 area schools and the Mercer Masters Rowing Program which provides rowing opportunities for adults.  The center is a home to the USRowing National and Olympic Teams, as well as rowing clubs and schools. PNRA received generous support from University Orthopaedic Associates, Harry's Army Navy, JL Racing, Resolute Racing Shells, Wells Fargo Advisors-Gould Group, Red Roof Inn, Hampton Inn and Residence Inn by Marriott.
For more information, contact Kristopher Grudt, tel: 609-977-1094, krisgrudt@rowpnra.org or visit www.rowpnra.org.