For Immediate Release
March 14, 2016
W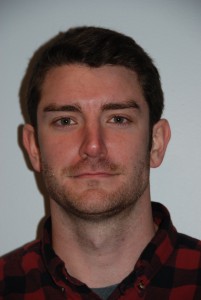 est Windsor, NJ – The Princeton National Rowing Association ("PNRA") is pleased to welcome Zachary Spitzer to our team to coordinate our outreach activities.  In this position, Mr. Spitzer will be responsible for PNRA's Rowing is Growing ("RIG") program.  Rowing, the nation's oldest team sport, builds team spirit, fitness and discipline.  PNRA's RIG program seeks to provide disadvantaged youth from greater Trenton and Mercer County opportunities to experience this by participating in rowing with peers that can challenge their life expectations and goals.
Mr. Spitzer is a 2015 graduate of Syracuse University where he earned a master's degree in secondary education.  Zach was introduced to rowing at Niskayuna High School in Niskayuna, NY.  As a rower and team captain at Niskayuna, he had a successful career, twice qualifying for USRowing's Youth National Championships.  After rowing as a freshman at Syracuse, Zach returned to coach the Niskayuna Juniors program and the Aqueduct Rowing Masters Rowing Program.
"I am very excited to be able to expand PNRA's reach into the community, and help coach the already great Mercer rowing team" said Zach Spitzer.
"We are pleased to welcome Zachary to our organization," said Kristopher Grudt, Executive Director of PNRA.  "He brings a drive to expand the reach of rowing in the greater Mercer County area.  He is a great compliment to the members of our team and I look forward to his contributions to not only PNRA but our community."
The Princeton National Rowing Association, a 501c3 organization, operates the Finn M.W. Caspersen Rowing Center located on the shores of Mercer Lake in West Windsor, New Jersey.  The Princeton National Rowing Association is dedicated to operating a world-class training site for our nation's elite athletes, providing opportunities for area youth to excel in the sport of rowing and to expand rowing in the greater Mercer County area through community based programs.  The Mercer Junior Rowing Program provides rowing opportunities for youth from over 25 Mercer County area high schools. The center is a home to the USRowing National and Olympic Teams, as well as rowing clubs and schools, including the Hun School, Lawrenceville School and Peddie School. www.rowPNRA.org
For more information contact Kristopher Grudt, 609-799-7100 x100, krisgrudt@rowpnra.org